Dr.John Richardson
Chief Executive Officer
Power Cogeneration Plant Company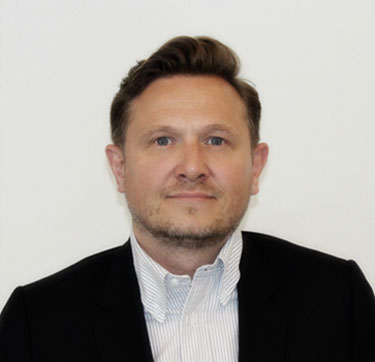 Dr.John Richardson
Chief Executive Officer
Power Cogeneration Plant Company
John has over 20 years of experience in the power/energy industry, such experience having been largely spent in the services sector and on the developer/owner side supporting customers and project companies to achieve their goals. His project experience is truly international and spans the full lifecycle of an energy asset, from conceptual design through to O&M for various plant technologies, gas turbine-based and coal projects in particular. More generally, John is experienced in business development and management including, for example, strategic planning, business organisation, marketing, customer relationship management, learning and development, and project management. He is a people-focussed business leader that promotes organisational excellence and works in an open, collaborative manner with stakeholders internationally. John holds both a PhD and a Master of Engineering degree in Fuel and Energy Engineering (Leeds, UK) and is a Chartered Engineer through the Institution of Mechanical Engineers (IMechE) in the UK.

Based in PCPC's headquarters in Al Khobar, Saudi Arabia, John has been CEO of PCPC since January 2015. Since joining PCPC as a secondee from Marubeni Corporation, and by actively engaging with all stakeholders in challenging circumstances, he has been responsible for driving forward the completion of its three cogeneration projects through engineering, construction, commissioning and into commercial operation. In parallel, he has developed, organised and overseen the growth of PCPC's business from a fledgling operation to a fully functioning, sustainable and disciplined operation capable of managing its risks and successfully delivering on its various commitments.

Prior to joining PCPC, from early 2011 John was based in Marubeni's Hong Kong office. As a core member of the Marubeni Power Asset Management (MPAM) team that supports Marubeni's global power activities for a 30,000MW+ fleet and also future investments, John specific areas of focus were: leading and coordinating MPAMs support to Marubeni's global teams in relation to new power plant (greenfield and brownfield) business development activities; and the development and implementation of improvement programs across the portfolio that includes conventional thermal (coal, oil, and gas fired), hydroelectric, geothermal, combustion turbine, and reciprocating engine power generation technologies.

During six years in Abu Dhabi in the UAE from 2005 to 2010, John served with CH2M HILL and with Parsons Brinckerhoff (PB Power) as the Regional Director / Executive responsible for their Middle East and North Africa customer base and business interests in generation, transmission and distribution; in relation to the latter, he spearheaded the significant growth of PB Power's local power consultancy practice in support of regional customers and the global business over a five year period.