Hisham Abdullah
Commercial Manager
Power Cogeneration Plant Company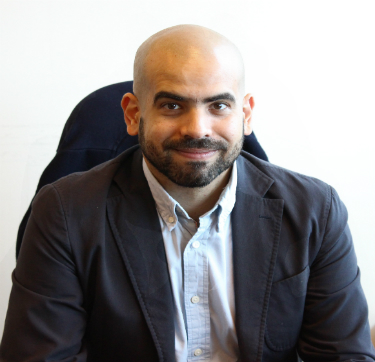 Hisham Abdullah
Commercial Manager
Power Cogeneration Plant Company
Hisham joined PCPC in December 2019 as the Commercial Manager. His role involves a seamless link between the Project Execute Phase and Operations Phase besides the commercial part. He is responsible for monitoring the progress of project construction/operation to ensure compliance with specifications, quality standards, and other contractual requirements as per project agreements. During the Operations Phase, he is responsible for working with PCPC's operator, ASHOMCo, and day to day business to overall project technical issues and maters, contractual, financial and legal/regulatory performance associated with the operation of the Assets in order to achieve highest performance standards and set and meet established targets.

Hisham had over twelve years of experience in the power, oil and gas fields. He was an electrical engineer at Saudi Electricity Company (SEC), providing technical support during emergency maintenance activities for substation assets such as Power Transformers, GIS/Switchgears, Capacitor Banks, Battery Chargers. Then he became the field operation & utility division Manager, leading the Field Operation, Facility and Central Lab. In 2014, he joined IBN ZAHR (SABIC), worked as Electrical Engineer in the Reliability Dep., then RCM Engineer at the Asset Engineering Dep., and he became the Manager, Asset Performance Management. After that, he appointed as the Manager, Material Management, leading a passionate team that drives planning, organizing, and controlling all activities related to materials within IBN ZAHR organization.

Hisham had a solid education and professional backgrounds. He holds a bachelor degree in BS in Electrical Engineering from King Fahd University of Petroleum and Minerals (KFUPM). He is certified as Lead Investigator for RCA investigation from Reliability Center, Certified as RCM Facilitator from Meridium, Certified HAZOP & PHA Leader, Six Sigma Training (Green Belt Training) and Certified Reliability Engineer (CRE) Training.